Rethinking scaffolding planks
E-SCAFF was developed in conjunction with scaffolder's who saw an opportunity to create a plank system that would reduce their overall operating costs and make their lives easier. It was developed as an alternative to timber planks for multi-story scaffolding systems and is tested and complies with AS/NZS 1576.1:2010 and AS/NZS 4994.1:2009 Standards. It has been specifically designed to exceed light duty scaffold codes, working load limits and safety requirements.
E-SCAFF planks are made from UV resistant extra high molecular weight HDPE. Because this material is easy to weld and cut, it is increasingly used as an alternative to steel, stainless steel, aluminium, fiberglass, and wood. The higher molecular weight in this material results in excellent engineering properties.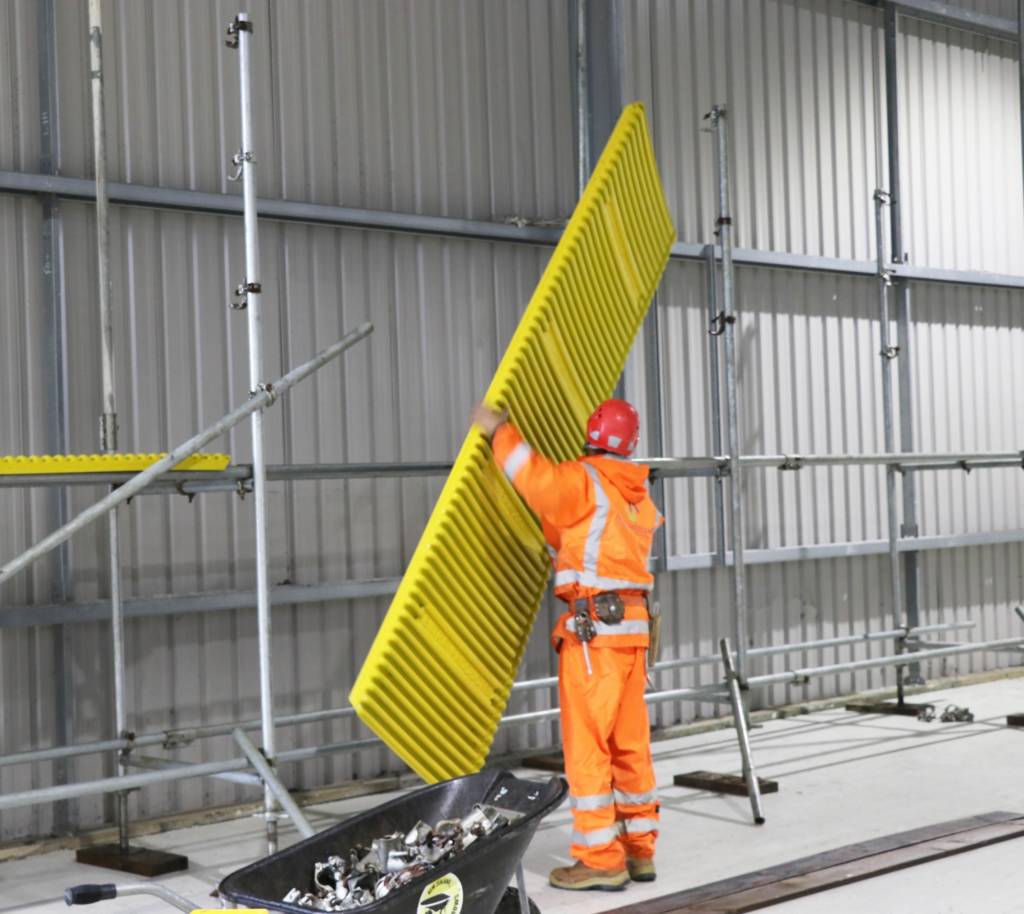 ---
Quality
PRO-FORM take pride in delivering high-quality products with the end-use in mind. As an ISO 9001 certified manufacturer quality is embedded into every process they take.
Innovation
Re-shaping the world of plastics means re-thinking what's already been done. PRO-FORM aim to challenge the impossible and form their own shape into the future.
Partnership
PRO-FORM understands that working together is better than going in alone. That's why they value partnerships highly and aim to provide only the best support and service towards their customers and collaborators to re-shape big plastics together.
Sustainability
Because many of PRO-FORM's manufacturing inputs come from non-renewable sources they are committed to the use of re-cycled materials and the reuse of internal by-products; and actively seek opportunities for end-of-life recovery.
---