CARGOLINER
Protect your car boot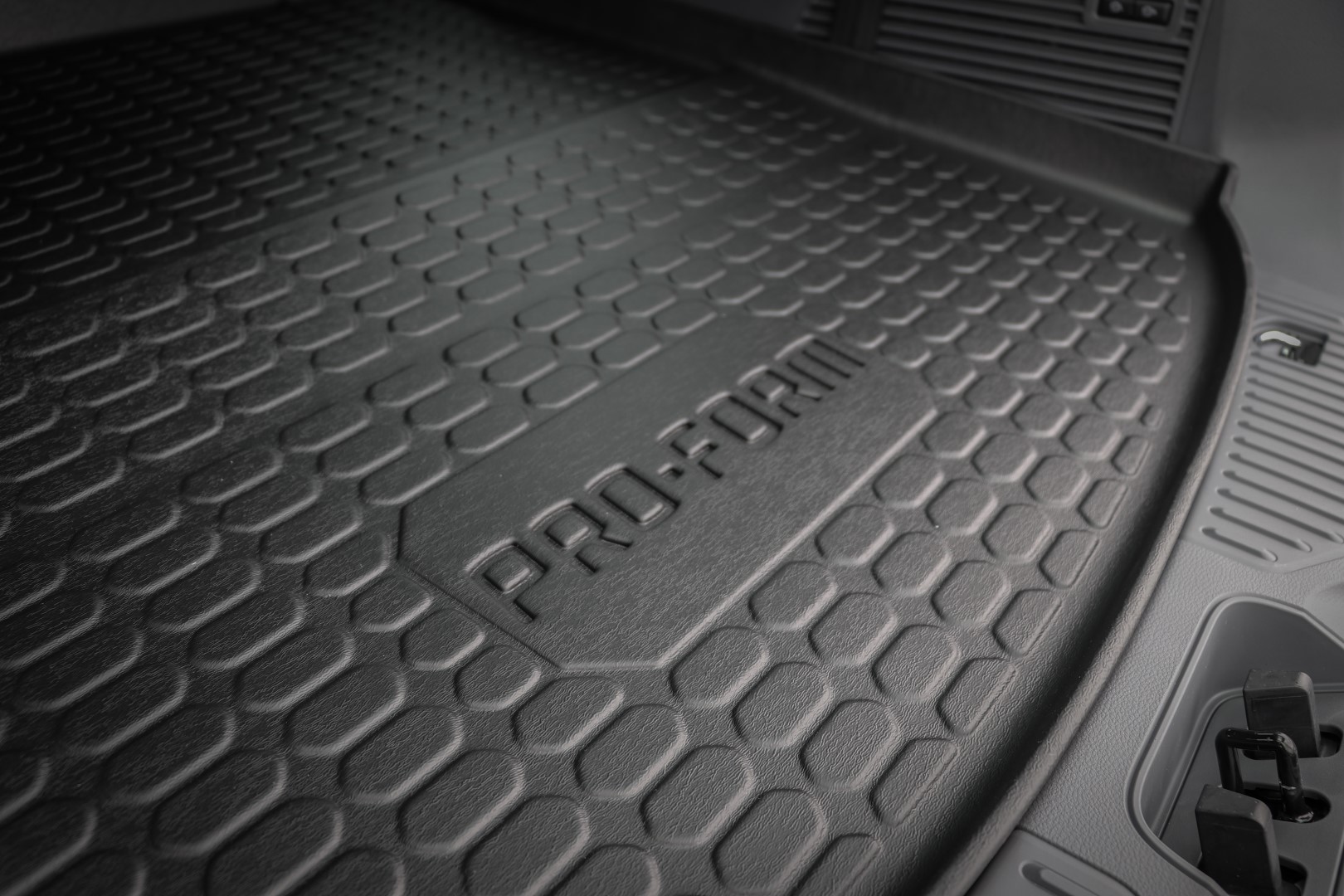 Formed to Fit Perfectly
Our cargoliners are formed to fit the shape of your car boot perfectly.  With the high non-spill edges you can have total confidence in maximum trunk protection. PRO-FORM cargo-liners are made from a high quality thermo-plastic elastomer (TPE) which is chemical resistant, non-skid and doesn't let off any rubber odours on hots days like some of the low quality alternatives on the market.
PRO-FORM supply cargoliner boot/trunk mats to major OEM networks in multiple countries around the globe, giving you total confidence in the quality of the product.
KEY FEATURES
Additional Information
• Formed to fit your vehicle perfectly
• Made from a high quality, durable TPE rubber
• Chemical resistant
• Protects your cargo with its non-skid surface
• Protects your boot from dirt, hair, liquids & other mess
• Non-spill edges
• Holds its shape, even in high temperatures
• Easy to remove & clean
• Rolls up for space-saving storage
High-spill edges offer maximum boot protection

Formed to match the specific features of your vehicle

Textured surface enhances the non-skid and stops spilled fluids travelling

Easily roll up for storage

Formed to match the specific features of your vehicle

Protect your vehicle boot
Looking for a specific model?
View our application list to see a full list of PRO-FORM's cargoliners here.
View application list >