Acrylonitrile Butadiene Styrene
PRO-FORM has a very high output of ABS sheet as it is extruded for their thermoformed ute canopies and hard tonneau lids. The durability, ease of paint and high heat resistance make ABS an ideal solution for the automotive industry, where it often replaces fibreglass products.
ABS is easily machined. Common machining techniques include turning, drilling, milling, sawing, die-cutting and shearing. ABS can be cut with standard shop tools and line bent with standard heat strips. ABS can be chemically affixed (bonded) to itself and other like-plastics.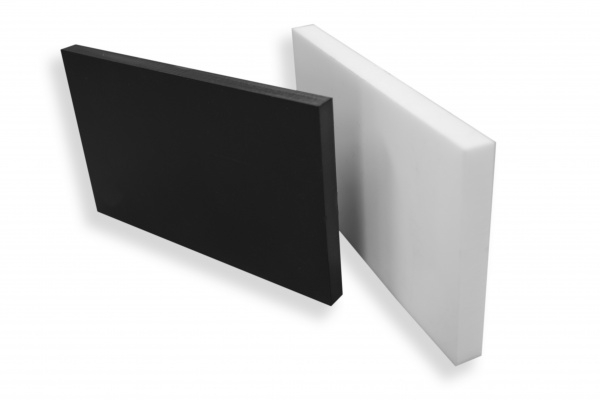 ---
PRO-FORM ABS Sheet Specifications & Engineering
Excellent impact resistance
High chemical resistance
Thermo-forms well
Easy to paint and glue
---
PRO-FORM ABS Capabilities
Supplied in sheets
UV or chemical additives optional
Can colour match to any Pantone code
Co-extrusion available
Smooth or Levant or Haricell finish
---
ABS Sheet Applications
The high durability and impact resistance often lend ABS to automotive and transport industries. It is commonly moulded into parts for cars, trains and public transport. PRO-FORM use ABS internally for ute canopies and ute hard tonneau covers. The toughness of ABS coupled with its moisture resistance allows it to be used a lot in the marine industry. Point of sale displays is another common application.
Automotive
Ute Canopy
Ute Lid
Radiator Grill
Industry / Agriculture
Cladding
CNC Parts
Food Processors
Domestic
Rigid Luggage
Appliances
PC Housing
Fans
Boats
TV Sets
Food Containers
Other
Thermoforming
Signage
POS Displays
---
Recycling
ABS is fully recyclable
PRO-FORM practice lean manufacturing and re-use ABS off-cuts into internal applications
PRO-FORM offer end-of-life solutions such as ABS off-cuts to be supplied back to PRO-FORM
PRO-FORM are actively seeking new opportunities to use recycled ABS materials. If you know of any potential ABS recycling products or projects then please get in touch, they'd love to talk.