CNC & ROBOTICS
PRO-FORM can add further value to your plastic sheet or formed product with the use of CNC and Robotic automation.
PRO-FORM operate several large CNC machines which are most commonly used for cutting plastic sheet into specific shapes, sizes, and specifications. PRO-FORM offer a high quality CNC service by offering state of the art equipment operated by highly experienced machinists.
PRO-FORM also offer the use of their multi-axis robots which are used everyday to accurately cut formed parts such as trimming holes in bedliners, or windows for canopy shells and externally for a wide range of applications.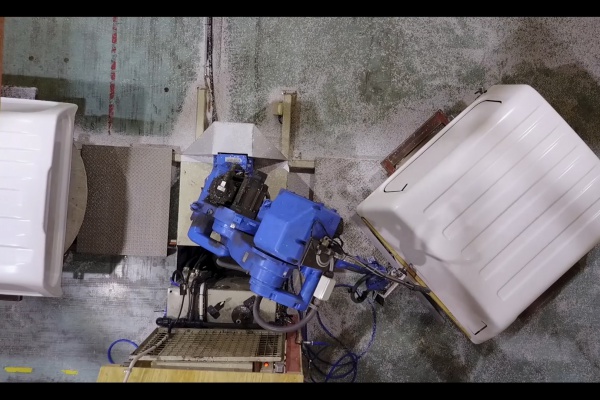 ---
CNC Capabilities
Start to finish service including design and setup
CNC router up to 5m x 3m
Plastic or aluminium
Regularly calibrated and highly accurate machines
---
Robot Capabilities
Start to finish service including design and setup
Robot trimming for large and complex formed parts
Regularly calibrated and highly accurate machines
---
Common Applications
Signage
Pre-cutting sheet for quick fabrication
Patterns
Accurate, pre-drilled holes
Tanks
Paneling
Stencils
Trimming vacuum formed parts
---
Common CNC and Robot Materials
HDPE Plastic
ABS Plastic
Polypropylene Plastic
Acrylic Plastic
LDPE Plastic
Aluminium
Foam
MDF Wood
---