Polypropylene (PP)
Polypropylene sheet is well known for its excellent resistance toward corrosion and chemicals, as well as for its durability and hygiene. PRO-FORM offer polypropylene in standard off the shelf sizes of 3000mm x 1500mm and 2440mm x 1220mm in various gauges of black or white.
PRO-FORM also offer custom sizes and colours – If you require further information about custom specs, please feel free to talk to one of the team.
See below for more information on PRO-FORM's polypropylene properties and engineering qualities.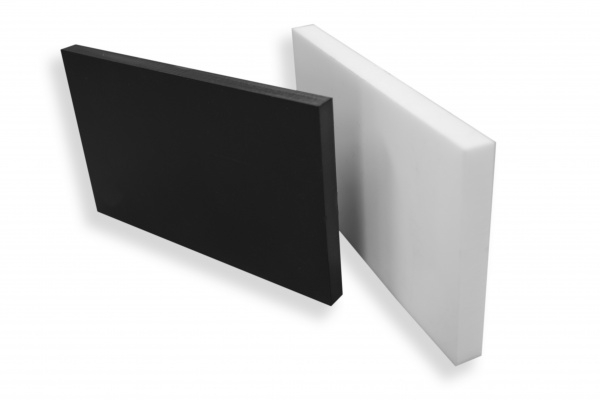 ---
PRO-FORM PP Specifications and Engineering
Excellent chemical resistance
Excellent corrosion resistance
High rigidity and impact resistance
Higher scratch resistance than HDPE
Excellent moisture resistance
Non-toxic, food grade resins and colours available
Lightweight and floats on water
Weldable
---
PRO-FORM PP Capabilities
Available in a range of widths and gauge sizes
Colour match to any pantone code
Co-extrusion up to 3 layers available (A/B or A/B/A or A/B/C)
Supplied in sheets
UV resistance available with a UV pack or colour matched master-batch.
Additives available such as fire retardants.
Standard sheet is supplied with a smooth finish
---
PP Sheet Applications
Common applications for Polypropylene sheet include wall cladding, food or corrosive storage, bench tops, truck linings, storage bins, dairy sheds, butcheries and chemical tanks.
---
Recycling
PP is fully recyclable using the plastic code 5
PRO-FORM practice lean manufacturing and re-use PP off-cuts into internal applications
PRO-FORM offer end-of-life solutions such as PP off-cuts to be supplied back to PRO-FORM.
PRO-FORM are actively seeking new opportunities to use recycled PP materials. If you know of any potential PP recycling products or projects then please get in touch, they'd love to talk.