Our Blog
Keep up to date with PRO-FORM's latest news and articles here
The Ultimate Ford Ranger Setup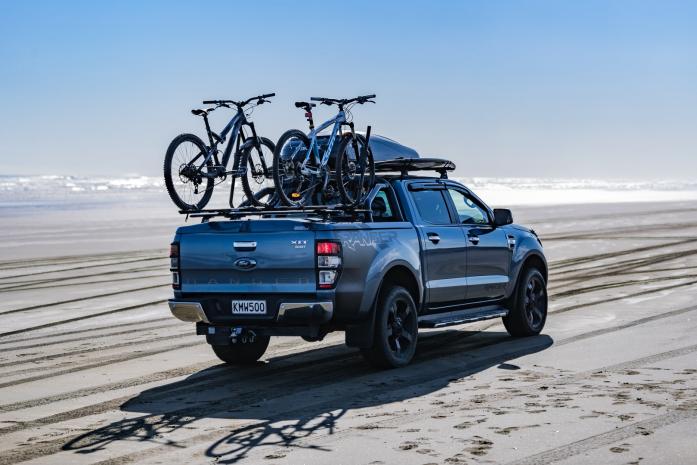 2016 Ford Ranger XLT 6 speed 3.2 diesel
In this article a PRO-FORM employee gives us a quick run down on his Ford Ranger ute and an insight into what he gets up to with it. Read on for more!

Why did you choose to buy a Ford Ranger?
For me it was two major factors. Firstly – Ford had the best engine performance out of the utes at the time. The 3.2L 5-cylinder turbo diesel was hard to ignore.  My original intention was to get it chipped with an iDrive or something similar, but so far I'm happy with how it's performing without it.  Secondly, it felt and looked big and tough. I thought some of the other utes on the market, like the Nissan Navara, looked a bit soft and small. I guess everyone has their preference and mine was the Ranger.
What do you use the truck for?
It's basically become my daily driver and also our family recreational vehicle with the occasional "work" use thrown in. I use it for a range of things from driving to work, to towing the boat when heading to our holiday home in the Coromandel. It's proven to be hugely versatile and an awesome workhorse for loading the gear on. Weekend clean-ups around home mean it occasionally gets used for "ute" stuff, like lugging junk to the dump or loading up for firewood collection.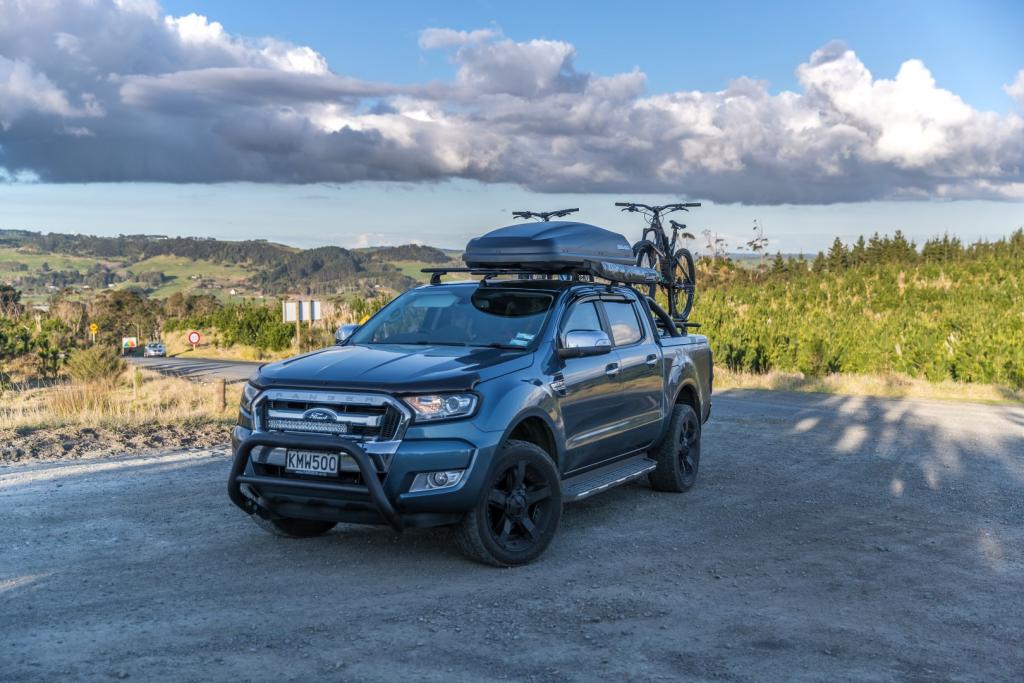 What modifications and accessories have you fitted?
I wanted a vehicle which stands out and doesn't look just the same as every other Ford Ranger off the assembly line. For this reason, I've fitted a range of aftermarket accessories, some functional and some purely aesthetic.
Wheels: KMC XD ROCKSTAR 2 | XD811  | 20 x 9 +30 offset
Tonneau Cover – PRO-FORM Sportlid for Tango Premium (electronic) with Rhino Rack cross bars
PRO-FORM SportBar fitted to the SportLid
PRO-FORM SportGuard bedliner with a non-skid floor
Rhino-Rack Sunseeker awning
Front nudge bar (black)
Tints (5% rear and 35% front)
LED light bar
Tail light shrouds
Custom ranger decal in black
Window monsoons
Door handle scratch guards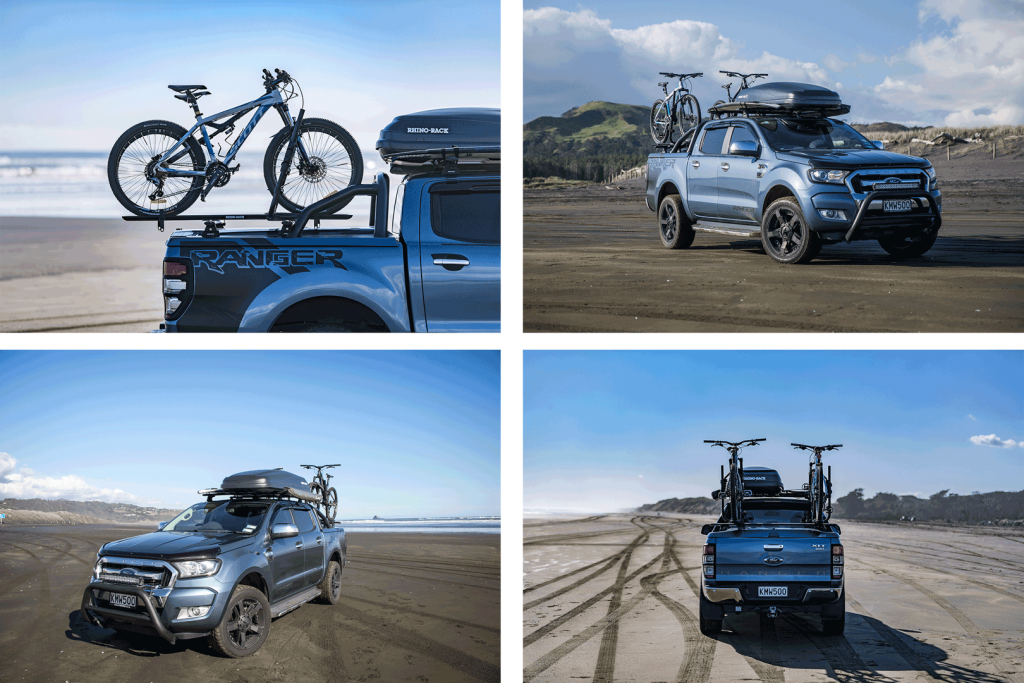 What's your favorite part of owning the truck?

The versatility of it. It really is great having a vehicle that can be used for such a wide variety of tasks from trips to the dump, carrying the dog, or heading out with the bikes or boat for the weekend. I've got the car setup to a point where it is exactly how I want it. Having the high torque 3.2L turbo diesel engine is a massive bonus as well.